Nilai Dan Fondasi Pembangunan Ekonomi Dalam Islam
Abstract
Economic development in Islam is a balance and sustainable in terms of material or non-material resulting from Islamic morals. The aim is not merely material welfare in the world, but also the welfare of the hereafter. This paper explains the value and basis of economic development. The basis and value of economic development in Islam consists of tauhid, rububiyah, khilafah and tazkiyah. The principle of tauhid representing all human activities in the form of human resources (muámalah) is framed with the support of relations with God. The Rububiyah principle from God is a god who creates nature, devotes, supports, gives sustenance, everything under his knowledge, skill and understanding that is infinite. The principle of khilafah as a human being, which prosper the earth and become the responsible to Allah, and manage the resources, that are mandated to support and tazkiyah to purify humans in assistance with Allah, their fellowmen and the natural environment, society and country.
[Pembangunan Ekonomi dalam Islam merupakan keseimbangan dan berkelanjutan antara aspek materi maupun non materi yang dihasilkan dari moral-moral Islam. Tujuannya bukan semata-mata kesejahteraan material di dunia, tetapi juga kesejahteraan akhirat. Paper ini bertujuan untuk menjelaskan nilai dan dasar dalam pembangunan ekonomi. Dasar dan nilai pembangunan ekonomi dalam Islam terdiri dari tauhid, rububiyah, khilafah dan tazkiyah. Prinsip tauhid merupakan segala aktivitas manusia dalam hubungannya dengan alam dan sumber daya manusia (muámalah) dibingkai dengan kerangka hubungan dengan Allah. Prinsip rububiyah bahwa Allah ialah Tuhan yang menciptakan alam, memilikinya, memberi rezeki, alam dan segala isinya di bawah pengetahuan, kehendak dan kebijaksanaan-Nya yang tidak terhingga. Prinsip khilafah bahwa manusia sebagai wakil Allah SWT di muka bumi untuk memakmurkan bumi dan bertanggung jawab kepada Allah SWT tentang pengelolaan alam dan segala sumber daya yang diamanahkan kepadanya. Tazkiyah mensucikan manusia dalam hubungannya dengan Allah SWT, sesamanya dan alam lingkungan, masyarkat dan negara.]
Keywords
Pembangunan Ekonomi; Manusia; Pondasi; Nilai.
References
Abdulhasan M Sadaq, Development Issues in Islam, Kuala Lumpur: International Islamic University Malaysia, 2006.
Adiwarman. A. Karim, Ekonomi Mikro Islami. Jakarta: PT Rajagrafindo Persada, 2015
Akhmad Mujahidin, Ekonomi Islam: Sejerah, Konsep, Instrumen, Negara, dan Pasar, Jakarta: Rajawali Pers, 2014
Fadllan, Fadllan. "REKONSTRUKSI PEMBANGUNAN EKONOMI BERBASIS ISLAM Telaah Pemikiran M. Umer Chapra." NUANSA: Jurnal Penelitian Ilmu Sosial dan Keagamaan Islam 15, no. 2 (2018): 393–426.
———. "KONSEP PEMBANGUNAN EKONOMI BERBASIS ISLAM (Sebuah Upaya Pembangunan Ekonomi Indonesia yang Adil, Makmur, dan Sejahtera)." Al-Ihkam: Jurnal Hukum & Pranata Sosial 5, no. 2 (2012): 257–274.
Farhana Mohamad Suhaimi, Asmak Ab Rahman, Sabitha Marican, The role of share waqf in the socio-economic development of the Muslim community: The Malaysian experience, Humanomics, Vol. 30 Issue: 3, pp.227-254, 2014.
Hossein Askari dkk, Understending Islam: Devlopment, Economic and Finance, Munich Personal Repec Archive. No. 56016, 2013.
Khursid Ahmad, Economic Development in Islam Framework, Studies in Islamic Economic, edited by Khoushid Ahmad, Islamic Research Fundation, Mashhad, 1980.
Lincolin Arsyad, Ekonomi Pembangunan. Yogyakarta: UPPT STIM YKPN, 2016.
Maya Masita Septiarini dan Sri Herianingrum. Analisis I-HDI (Islamic Human Development Index) di Jawa Timur. Jurnal Ekonomi Syariah Teori dan Teapan. Vol. 04 No. 05, 2017.
Naf'an, Ekonomi Makro: Tinjauan Ekonomi Syariah. Yogyakarta: Graha Ilmu, 2014
Nasir Nabi Bhat. The Economic Thougt of Khurshid Ahmad. Turkish Journal of Islamic Economics, Vol. 3, No. 2,2016.
Necati Aydin, Islamic versus conventional human development index: empirical evidence from ten Muslim countries, International Journal of Social Economics, 2016
Nurul Huda, Ekonomi Pembangunan Islam. Jakarta: Kencana, 2015.
Rasem N Kayed, M. Kabir Hassan, Saudi Arabia's economic development: entrepreneurship as a strategy, International Journal of Islamic and Middle Eastern Finance and Management, Vol. 4 Issue: 1, pp.52-73, 2011.
Sadono Sukirno, Ekonomi Pembangunan: Proses, Masalah, Dan Dasar Kebijakan, Jakarta: Kencana, 2015.
Sayyid Tahir, Islamic Perspectives on Economic Development. The Pakistan Devlopment Review. 34:4 Part II, 1995.
Seyed Kazem Sadr, The role of human capital in economic development of the earliest Islamic period", International Journal of Islamic and Middle Eastern Finance and Management, Vol. 8 Issue: 4, 2015.
Syamsuri, Pradigma Pembangunan Ekonomi; Satu Analisis Tinjauan Ulang Dari Perspektif Ekonomi Islam, Islamiconomic: Jurnal Ekonomi Islam, Vol.7 No.2, 2016.
Yusuf Al-Qardhowi, Norma dan Etika Ekonomi Islam, Jakarta: Gema Insani Press, 2001
DOI:
http://dx.doi.org/10.19105/iqtishadia.v6i1.2275
Refbacks
There are currently no refbacks.
---
Address:
Faculty of Economics and Islamic Business, IAIN Madura Jl. Pahlawan km. 4 Pamekasan Telp.(+62-324) 333187 Fax. (+62-324) 322551 | home page:
http://febi.iainmadura.ac.id/
;| email : iqtishadia@gmail.com
---
View My Stats
Iqtishadia: Jurnal Ekonomi dan Perbankan Syariah by
http://ejournal.iainmadura.ac.id/index.php/iqtishadia
is licensed under a
Creative Commons Attribution-NonCommercial 4.0 International License
.
Based on a work at
http://ejournal.iainmadura.ac.id.
---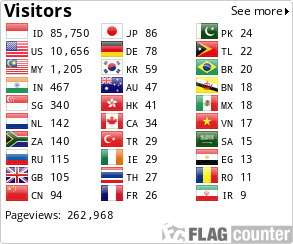 ---
ABSTRACT AND INDEXES