Determinan Faktor Yang Memengaruhi Disloyalitas Nasabah Bank Pembiayaan Rakyat Syariah
Abstract
The decline customer occurs in the PT.  BPR syariah Lantabur Tebuireng which includes  at the 5 rank of BPRS national category of good financial performance with the assets of Rp 100 billion - under to. 250 billion. This research purpose to identify the factors which affects disloyalty of syariah banking customer through case study of BPRS lantabur Tebuireng customer in Prajurit Kulon Market. This research uses 54 respondents samples as the disloyal customer from BPR Syariah Lantabur Tebuireng in Prajurit Kulon Market. The technique of data collection uses questionnaire. Technique of validity uses method of Bartlett Test of Spericity. Reability test uses Measure method of Sampling Adequency (MSA) Kaiser Matter Olkin also data analysis uses factor analysis with analysis instrument in the form of SPSS 22. The results of research shows that the factor which disloyalty affects Syariah banking customer consists of three factors. Those are ethic of business (Performance enhancement, technology benefits, innovation, and value benefits also position exploitation, disintegrate of information and serving inconvenience), customer satisfaction (business ethic of Islam, price, social convenience and demography), also religiosity.
[Peristiwa penurunan jumlah nasabah terjadi pada PT. BPR Syariah Lantabur Tebuireng yang merupakan BPRS dengan peringkat ke-5 skala nasional kategori BPRS berkinerja keuangan sangat bagus dengan Aset Rp. 100 miliar – di bawah Rp. 250 miliar. Penelitian ini bertujuan untuk mengetahui faktor-faktor yang memengaruhi disloyalitas nasabah perbankan syariah dengan studi kasus pada nasabah BPRS Lantabur Tebuireng di Pasar Prajurit Kulon. Penelitian ini menggunakan sampel sebanyak 54 responden yang merupakan nasabah disloyal dari BPR Syariah Lantabur Tebuireng di Pasar Prajurit Kulon. Teknik pengumpulan data menggunakan kuisioner. Teknik validitas menggunakan metode Bartlett Test of Spericity dan pengujian Realibilitas menggunakan metode Measure of Sampling Adequency (MSA) Kaiser Meyyer Olkin, serta analisis data menggunakan analisis faktor dengan alat analisis berupa SPSS 22. Hasil Penelitian menunjukkan bahwa faktor yang memengaruhi disloyalitas nasabah perbankan syariah terdiri atas tiga faktor. Faktor tersebut adalah etika bisnis (peningkatan kinerja, pemanfaatan teknologi, inovasi dan nilai manfaat serta eksploitasi jabatan, disintegrasi informasi, dan ketidaknyamanan layanan), kepuasan nasabah (etika bisnis islam, harga, kenyamanan sosial dan demografi), serta religiusitas.]
Keywords
Disloyalitas; Bank Pembiayaan Rakyat Syariah; Etika Bisnis; Kepuasan Nasabah; Religiusitas.
References
Amin, A. Riawan. Menggagas Manajemen Syariah: Teori dan Praktik The Calestial Management. Jakarta: Salemba Empat, 2010.
Aini, Yenny K dan Wadhan. Pengaruh Strategi Bauran Pemasaran Terhadap Peningkatan Loyalitas Nasabah Pada BPRS Bhakti Sumekar Kantor Cabang Pamekasan. Iqtishadia: Jurnal Ekonomi dan Perbankan Syariah Vol. 3 No. 2, 2016.
Anas, Achmad Tarmidzi, dan Fadllan Fadllan. "Pengaruh Hubungan Berkelanjutan terhadap Kesetiaan Nasabah di BMT NU Cabang Pragaan Kabupaten Sumenep." IQTISHADIA: Jurnal Ekonomi & Perbankan Syariah 4, no. 1 (2017): 66–81.
Bungin, Burhan. Metode Penelitian Kuantitatif. Jakarta: Prenada Media, 2005.
Badan Pusat Statistik Kota Mojokerto. Kota Mojokerto Dalam Angka. Kota Mojokerto: BPS Kota Mojokerto, 2018.
Bank Indonesia. UU No. 21 Tahun 2008 Tentang Perbankan Syariah. Jakarta: Bank Indonesia, 2008.
Baroroh, Ali. Analisis Multivariat dan Time Series dengan SPSS 21. Jakarta: Elex Media Komputindo, 2013.
Bhatnagar, Shakti dkk. "Customer Disloyalitas in retail banking services: attitudinal and behavioural dimensions", Asia-Pacific Journal Administration, 2018.
"Cost of consumer disloyalty rises to £ 147,2bn." Retailgazette.co.uk. diakses 06 Maret 2019, dari https://www.retailgazette.co.uk/blog/2018/11/cost-consumer-disloyalty-rises-147-2-billion/.
Departemen Perbankan Syariah OJK. Roadmap Perbankan Syariah Indonesia 2015-2019. Jakarta: OJK, 2014.
Fikriyah, Khusnul dkk. Islamic Work Ethic in Zakat Institution In Indonesia: How Does It Effect Customer Loyalty?. International Journal of Civil Engineering and Technology (IJCIET), 2019.
Hudson, Sarah dkk. "Call Centers: is there an upside to the Dissatisfied Customer Experience?", Journal of Business Strategy Vol. 38 Iss 1 pp. 39-46, 2017.
"Ini Dia 63 BPRS Peraih Infobank Sharia Awards 2018". Infobank.news.com. Diakses 06 Oktober 2018. http://infobanknews.com/ini-dia-63-bprs-peraih-infobank-sharia-awards-2018/.
Inayah, Nurul dan Sri Sudiarti. Analisis Keputusan Nasabah Menabung di Bank Syariah, At-Tawassuth, Vol. 2 No. 1, 2017: 191-214, 2017.
Ismail, Riswandhi. Pengaruh Kualitas Layanan, Kualitas Produk dan Kepuasan Nasabah Sebagai Prediktor dalam Meningkatkan Loyalitas Nasabah, Jurnal Organisasi dan Manajemen, Volume 10 No. 2 September 2014, 179-196, 2014.
Jones,T.O and Sasser, W.E Jr. "Why satisfied customers defect," Harward Business Review,Vol 73 No. 6 pp. 88-99, 1995.
Kuusik, Andreas dan Urmas Varblane. "How to avoid customer leaving: The case of the Estonian Telecommunication Industry," Baltic Journal of Management Vol. 4 Issue 1 pp. 66-79, 2009.
"Lululemon Complaints Stretch Beyond Quality to Customerservice. " Nbcnews.com. diakses 06 Maret 2019, dari https://www.nbcnews.com/businessmain/lululemon-complaints-stretch-beyond-quality-customer-service-8C11514726.
Maulana, Hartomi. Factor Influencing Behaviour to Participate in Islamic Microfinance, International Journal of Islamic and Middle Eastern Finance and Management, 2017.
Munandar, Dadang. Relationship Marketing; Strategi Menciptakan Keunggulan Bersaing. Yogyakarta: Ekuilibria, 2016.
Najmudin, Mohamad. "Loyalitas Nasabah Terhadap Bank-Bank Syariah di Yogyakarta", EFEKTIF Jurnal Bisnis dan Ekonomi Vol 2, No. 2, Desember 2011 148-157, 2011.
Nurhayati, Fatmasaris Sukesti. "Peningkatan Loyalitas Nasabah Bank Syariah Melalui Peningkatan Kualitas Layanan dan Kepuasan Nasabah dengan Variabel Religiusitas Sebagai Variabel Moderating", Economica Volume VII/ Edisi 2, 2016.
Otoritas Jasa Keuangan. Laporan Perkembangan Keuangan Syariah Indonesia. Jakarta: OJK, 2017.
OJK. "Statistik Perbankan Syariah – Juli 2018". Jakarta: Otoritas Jasa Keuangan, 2018.
"Profil Bank Syariah Lantabur Tebuireng". BPRS Lantabur Tebuireng, diakses 25 Maret 2018. http://bprslantabur.id/profil/.
Rowley, Jenifer dan Jillian Dawes. "Disloyalitas: a closer look at non-loyal," Journal of Consumer Marketing, Vol. 17 No. 6 pp. 538-549, 2000.
Solichun, dkk., Islamic Bank Analysis of Marketing Strategy with Perspective Competitive Advantage Muamalat Bank of Indonesia in Jakarta, International Journal of Business and Management Invention ISSN (online): 2319-8028 Volume 2 Issue 8, 2013.
Sugiyono. Metode Penelitian Pendidikan. Bandung: Penerbit Alfabeta, 2016.
"The Problem with Cutting Branches, A Handelsblatt survey reveals that an increase in branch closures is causing a backlash among customers of Germany's big banks." Handelsblatt.com. diakses 06 Maret 2019. https://www.handelsblatt.com/today/finance/bank-closures-the-problem-with-cutting-branches/.
Tiro, M. Arif dkk. Analisis Faktor. Makassar: Andira Publisher, 2006.
Ulyah, Fikrotul dan Ririn Susilawati. "Pengaruh Komunikasi Interpersonal Terhadap Citra Perusahaan dan Kinerja Keuangan," Falasifa, Vol. 8 No. 2 September 2017- 291, 2017.
Zakiy, Muhammad. Pengaruh Kualitas Layanan Terhadap Loyalitas Nasabah Bank Syariah dengan Kepuasan Nasabah Sebagai Variabel Intervening, Jurnal Ekonomi dan Bisnis Islam Vol. 3 No. 1, 2017.
Zikiene, Kristina dan Lina Pileliene. Research of Factors Influencing Customer Switching Behaviour in Farmer's Market in Lithuania, Research For Rural Development 2016, Volume 2, 2016.
DOI:
http://dx.doi.org/10.19105/iqtishadia.v6i1.2338
Refbacks
There are currently no refbacks.
---
Address:
Faculty of Economics and Islamic Business, IAIN Madura Jl. Pahlawan km. 4 Pamekasan Telp.(+62-324) 333187 Fax. (+62-324) 322551 | home page:
http://febi.iainmadura.ac.id/
;| email : iqtishadia@gmail.com
---
View My Stats
Iqtishadia: Jurnal Ekonomi dan Perbankan Syariah by
http://ejournal.iainmadura.ac.id/index.php/iqtishadia
is licensed under a
Creative Commons Attribution-NonCommercial 4.0 International License
.
Based on a work at
http://ejournal.iainmadura.ac.id.
---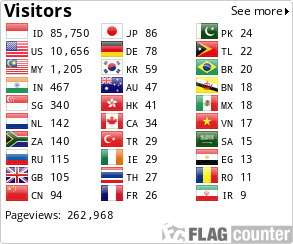 ---
ABSTRACT AND INDEXES