Analisis Transaksi Financial Technology (Fintech) Syariah dalam Perspektif Maqashid Syariah
Abstract
This research examines whether fintech is in accordance with maqashid sharia or not. This type of research used in this paper is to use literature studies obtained from various sources. This research is descriptive qualitative, which means describing a research subject. In this case is the development of fintech in Indonesia which is seen from the perspective of sharia maqashid. The nature of this research is descriptive. The results obtained show that Islamic fintech has a Islam maqashid foundation and also has a clear legal protection and contained in the law.
[Penelitian ini meneliti apakah fintech sudah sesuai dengan maqashid syariah atau tidak. Jenis penelitian yang digunakan dalam penelitian ini adalah studi literature yang diperoleh dari bernagai sumber. Penelitian ini juga merupakan penelitian deskriptif kualitatif yang berarti mendeskripsikan subyek penelitian. Hasil yang diperoleh menunjukkan bahwa fintech sudah memenuhi maqashid syariah dan juga memiliki perlindungan hukum yang jelas dan terkandung dalam perundang-undangan.]
Keywords
Transaksi; Fintech; Maqashid Syariah.
References
Aam Slamet Rusydiana. 2018. Bagaimana Mengembangkan Industri Fintech Syariah di Indonesia? Pendekatan Interpreative Structural Model (ISM). Jurnal Al-Muzara'ah Vol. 6 N0. 2.
Achmad Basori Alwi, 2018. Pembiayaan Berbasis Teknologi Informasi (Fintech) yang berdasarkan Syariah. Jurnal Al- Qonun, Vol. 21, No.2.
Arifiyah, Ismiyatul. 2018. Perlindungan Hukum Terhadap Pengguna Pada Transaksi Bisnis Teknologi Finansial Berdasarkan Prinsip Syariah. Jakarta: Skripsi Fakultas Ekonomi dan Bisnis, UIN Syarif Hidayatullah.
Arner, D. W. 2016. Opportunities and Challenges. Fintech and RegTech.
Chuen, D.L.K., & Teo, G.S. 2015. Emergence of fintech and the LASIC principles. The Journal of Financial Perspectives: Fintech, Winter 2015.
CIBAFI. 2018. 'Evaluating future impacts: Strategic thinking, branding, and financial technologies'. Global Islamic Bankers' Survey 2018.
Dewi Sartika Nasution. 2017. Urgensi Fintech Dalam Kurikulum Pendidikan Tinggi. Iqtishaduna Jurnal Ekonomi Syariah Vol. 8 No.2.
Dodi Yarli, 2018. Analisis Akad Tijarah Pada Transaksi Fintech Syariah Dengan Pendekatan Maqashid. Jurnal Pemikiran Hukum dan Hukum Islam, Vol. 9, No. 2.
Fadlan, Fadlan. "KONSEP PEMBANGUNAN EKONOMI BERBASIS ISLAM (Sebuah Upaya Pembangunan Ekonomi Indonesia yang Adil, Makmur, dan Sejahtera)." Al-Ihkam: Jurnal Hukum & Pranata Sosial 5, no. 2 (2012): 257–274.
Farizal. 2010. Pengembangan Kompetensi SDM Perbankan Syari'ah Melalui Corporate University, Forum Riset Perbankan Syariah II. Yogyakarta. Universitas Muhammadiyah Yogyakarta.
Fauzia, Ika Yunia, dan Abdul Kadir Riyadi, 2018. Prinsip Dasar Ekonomi Islam Perspektif Maqashid al- Syariah. Jakarta: Prenada media Group.
Fintek, PT Amartha Mikro. 2017. Dipetik Oktober 1, 2018, dari https://amartha.com
Firdaus, Muhammad Irkham, 2018. Layanan Keuangan Digital Perspektif Hukum Keuangan Islam. Tesis. UIN sunan Kalijaga Yogyakarta.
Hadad, M.D. 2017. Financial Technology (Fintech) di Indonesia. Kuliah Umum tentang Fintech, Indonesia Banking School.
Harrison, R., Jaumandreu, J., Mairesse, J., & Peters, B. 2014. Does innovation stimulate employement? A firm level analysis using comparable micro-data from four European countries. International Journal of Industrial Organization.
Hasan, S.M. 2018. Fintech in Indonesia: An Islamic outlook", article in http://ethiscrowd.com.
Hasan. 1970. The Early Development of Islamic Jurisprudence. Islamabad: Islamic Research Institute.
https://www.ojk.go.id/id/berita-dan-kegiatan/publikasi/Pages/Penyelenggara-Fintech-Terdaftar dan-Berizin-di-OJK-per-31-Mei-2019.aspx
Kasali, R. 2017. Discruption. Jakarta: Gramedia Pustaka Utama.
DOI:
http://dx.doi.org/10.19105/iqtishadia.v6i2.2479
Refbacks
There are currently no refbacks.
---
View My Stats
Iqtishadia: Jurnal Ekonomi dan Perbankan Syariah by
http://ejournal.iainmadura.ac.id/index.php/iqtishadia
is licensed under a
Creative Commons Attribution-NonCommercial 4.0 International License
.
Based on a work at
http://ejournal.iainmadura.ac.id.
---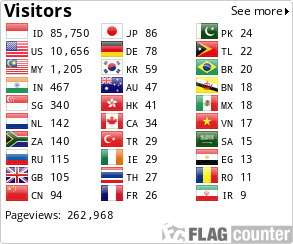 ---
ABSTRACT AND INDEXES