MENINGKATKAN DAYA SAING KOPERASI UNTUK MENINGKATKAN KONDISI KETAHANAN NASIONAL BIDANG EKONOMI
Abstract views:
1046
,
pdf downloads:
403
Abstract
Koperasi adalah lembaga bisnis yang berwatak sosial. Sebagai institusi bisnis, koperasi mau tak mau menghadapi kompetisi bisnis yang kian ketat. Apapun jenisnya, koperasi terus menghadapi persaingan usaha baik terhadap koperasi sejenis (produksi dan pemasaran), persaingan dengan lembaga pembiayaan non bank/perbankan bagi KSP, koperasi kredit atau koperasi yang memiliki unit simpan pinjam (USP), dan persaingan dengan ritel modern bagi Koperasi Serba Usaha (KSU), koperasi wanita, koperasi fungsional, dan koperasi masyarakat. Namun yang paling merasakan sengitnya persaingan usaha adalah koperasi yang tumbuh di masyarakat seperti KSP, kopdit, kopwan, KSU, dll. Penelitian yang telah dilakukan di Pondok Pesantren di kawasan kabupaten Blitar. Tentang Usahausaha mengembangkan koperasi selaras dengan zaman, agar semakin kompetitif. Model penelitian secara deskriptif kualitatif menjadi desain untuk melihat dari dekat tentang kebijakan dan usaha yang dilakukan oleh koperasi Hasil penelitian yang diperoleh menunjukkan yaitu; (1). Penggunaan IT untuk meningkatkan pelayanan kepada anggota koperasi. (2). Melaksanakan manajemen yang memiliki transparansi dan akuntabilitas untuk meningkatkan kepercayaan anggota kepada pengelola koperasi. (3). Menyelenggarakan pendidikan dan pelatihan (diklat) secara berkelanjutan. (4). Mengikutsertakan pengurus dan pengelola koperasi pada acara temu ilmiah yang relevan, dan belajar mandiri untuk meningkatkan kompetensi mereka dalam mengelola koperasi yang semakin modern.
Downloads
Download data is not yet available.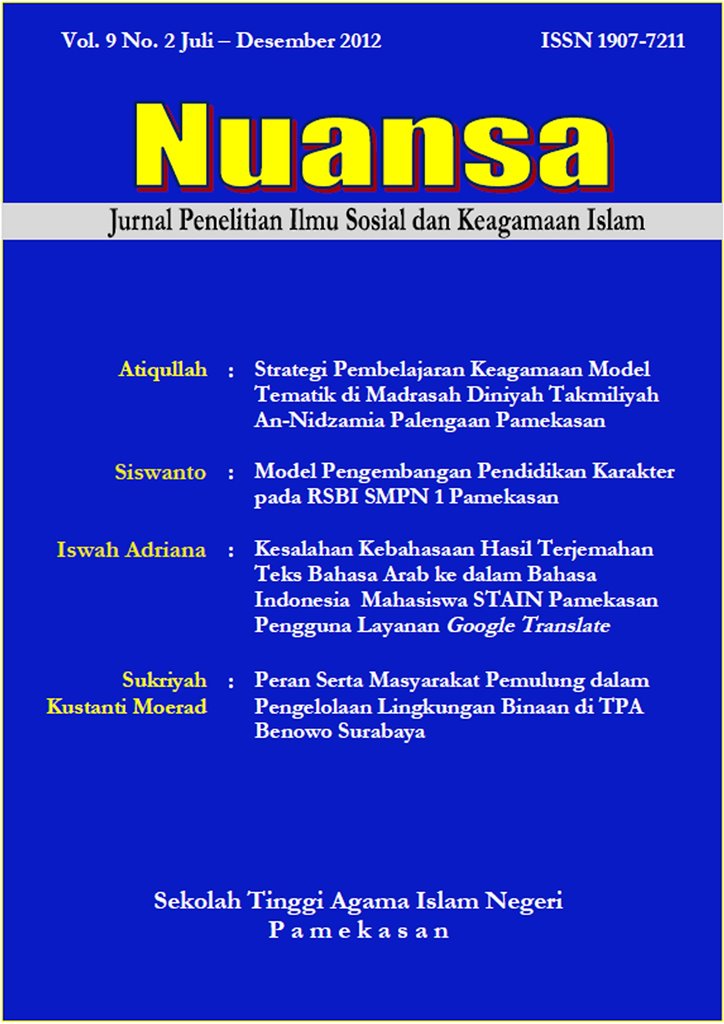 The journal operates an Open Access policy under a Creative Commons Attribution-NonCommercial 4.0 International License (CC-BY-NC)
Authors who publish with this journal agree to the following terms:
Authors retain copyright and grant the journal right of first publication with the work simultaneously licensed under a Creative Commons Attribution License that allows others to share the work with an acknowledgement of the work's authorship and initial publication in this journal.
Authors are able to enter into separate, additional contractual arrangements for the non-exclusive distribution of the journal's published version of the work (e.g., post it to an institutional repository or publish it in a book), with an acknowledgement of its initial publication in this journal.
Authors are permitted and encouraged to post their work online (e.g., in institutional repositories or on their website) prior to and during the submission process, as it can lead to productive exchanges, as well as earlier and greater citation of published work.