TATA CARA PELAKSANAAN SHALAT JUM'AT (Studi Naskah "Sulûk Al-Jâddah Fî Bayân Al-Jum'ah" Karya Syeikh Nawawi al-Bantani)
Abstract views:
1802
,
pdf downloads:
1220
Abstract
Makalah ini merupakan hasil penelitian naskah "Sulûk al-Jâddah Fî Bayân al-Jum'ah" Karya Syeikh Nawawi al-Bantani. Penelitian ini menggunakan pendekatan filologi. Dalam penelitian filologi dikenal dua perlakuan terhadap naskah. Pertama, memperlakukan satu naskah sebagai bagian dari naskah-naskah lainnya yang sejudul. Dalam hal ini semua naskah yang sejudul dikumpulkan di manapun adanya, dengan tujuan mendapatkan naskah asli atau dianggap paling mendekati asli. Kedua, memperlakukan naskah sebagai naskah tunggal. Dalam hal ini peneliti mengesampingkan naskah lain yang kemungkinan ada di tempat lain. Dari dua model tersebut, penelitian ini menggunakan model kedua. Alasannya, naskah Sulûk al-Jâddah fî Bayân al- Jum'ah untuk sementara dinyatakan sebagai naskah tunggal dengan indikasi tidak ditemukan naskah lain. Untuk menganalisa data naskah, dilakukan pembacaan dua tahap, heuristik dan hermeneutik. Adapun pokok-pokok bahasan yang ada dalam naskah Sulûk al-Jâddah fî Bayân al-Jum'ah adalah berisi tentang masalah shalat Jumát dan permasalahan-perasalahan yang dihadapi oleh masyarakat seputar shalat Jum'at dan shalat Jum'at yang diulang.
Downloads
Download data is not yet available.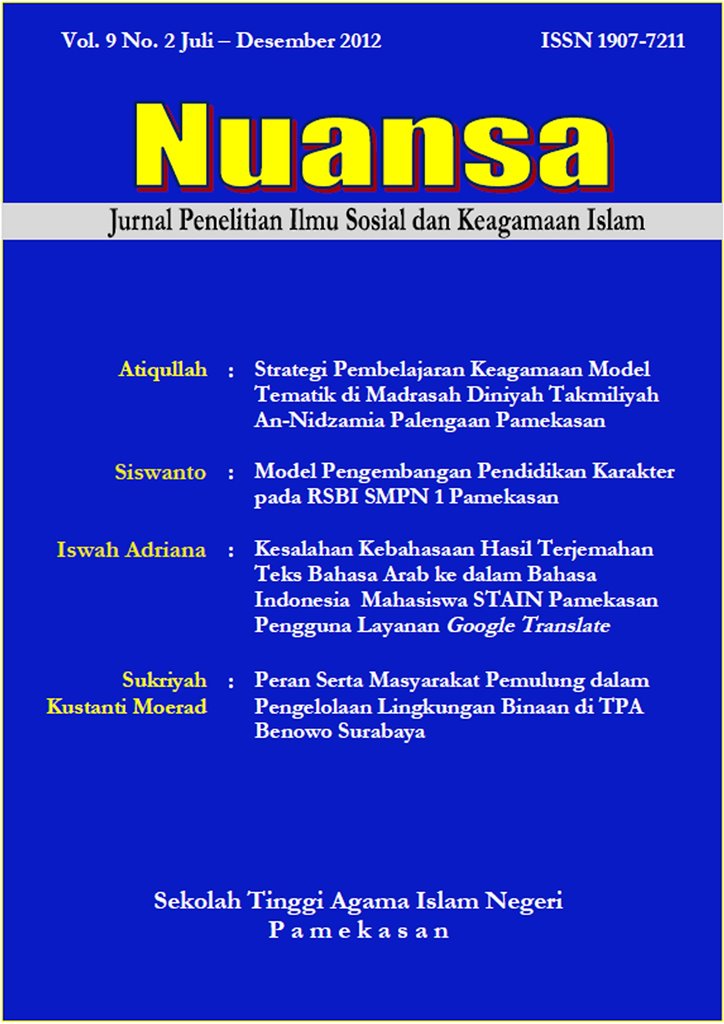 The journal operates an Open Access policy under a Creative Commons Attribution-NonCommercial 4.0 International License (CC-BY-NC)
Authors who publish with this journal agree to the following terms:
Authors retain copyright and grant the journal right of first publication with the work simultaneously licensed under a Creative Commons Attribution License that allows others to share the work with an acknowledgement of the work's authorship and initial publication in this journal.
Authors are able to enter into separate, additional contractual arrangements for the non-exclusive distribution of the journal's published version of the work (e.g., post it to an institutional repository or publish it in a book), with an acknowledgement of its initial publication in this journal.
Authors are permitted and encouraged to post their work online (e.g., in institutional repositories or on their website) prior to and during the submission process, as it can lead to productive exchanges, as well as earlier and greater citation of published work.