UPAYA MELATIH KEMANDIRIAN BELAJAR MELALUI OUTDOOR LEARNING (ODL) SISWA KELAS III SDN PUCANG 4 SIDOARJO
Abstract
In doing interaction during learning process in the classroom, most of the students are less independence. This research is an effort to practice independent of students' learning through outdoor learning This study uses a qualitative approach, which is research that produces descriptive data in the form of written and oral words from people and observable behavior. This type of research is a descriptive study, the researcher investigates the circumstances, conditions, situations, events, and activities, the results of which are presented in the form of research reports. While the type of research used is descriptive, namely by describing systematically the description and explanation of the data obtained in the study and the phenomena investigated based on the problem formulation.
 Based on the result of students' learning observation, the mean value of students' activities in first meeting is 2,967, the second meeting is 3,562, and the last meeting is 3,931. The conclusion of this research show that the third grade students of SD Negeri Pucang 4 Sidoarjo are very enthusiastic and happy in learning process. Therefore, the interaction of learning process can be done based on our hope. 
DOI:
http://dx.doi.org/10.19105/mubtadi.v2i1.3591
Refbacks
There are currently no refbacks.
P-ISSN: 2715-7067
E-ISSN: 2720-8850
Editor Office:
State Islamic Institute of Madura
Jl. Raya Panglegur km. 04 Pamekasan East Java. Phone. (0324)333187 fax 322551

Contact Person:
Tri Sutrisno
Call/SMS/WA: 082330601716

E-mail :
mubtadijurnal@iainmadura.ac.id
Map : -7.197888, 113.473839
---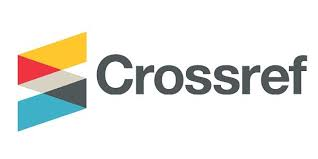 ---

Mubtadi:Jurnal Pendidikan Ibtidaiyah is licensed under a
Creative Commons Attribution-NonCommercial 4.0 International License