Literasi Finansial Pada Tingkat Sekolah Dasar Sebagai Strategi Pengembangan Financial Inclusion di Indonesia
Abstract
Indeks literasi keuangan Indonesia tahun 2019 menunjukkan nilai yang masih rendah yakni 38,03%, ini menandakan rendahnya kemampuan pengambilan keputusan dalam penggunaan dan manajemen uang. Tujuan dari penelitian ini adalah untuk mengetahui strategi pengembangan financial inclusion melalui program literasi keuangan pada siswa sekolah dasar. Siswa sekolah dasar memiliki kecenderungan sikap konsumtif, karena mereka belum dapat membedakan prinsip kebutuhan dan keinginan dalam mengkonsumsi barang. Maka literasi keuangan sebagai bentuk kontrol dan rasionalisasi penggunaan uang. Jenis penelitan ini menggunakan penelitian kualitatif deskriptif dengan pendekatan rasional terhadap literasi keuangan serta pengembangan strategi financial inclussion. Strategi literasi finansial pada tingkat sekolah dasar belum disusun dengan baik, namun beberapa materi yang memuat tentang literasi keuangan sudah diajarkan pada tingkat sekolah dasar. Pengintegrasian kurikulum, motivasi guru, keterlibatan komunitas, serta penyediaan akses teknologi informasi merupakan faktor-faktor efektif guna meningkatkan pemahaman literasi keuangan. Kurikulum dan materi ajar disesuaikan berdasarkan temuan lapangan yang dirancang para stakeholder terkait terutama aktor pendidikan dan komunitas sosial. Standar konten literasi keuangan sebagai pengembangan keuangan inklusif yakni pelajar dapat memahami  hubungan antara pendidikan, karir dan gaya hidup serta pengembangan kemampuan yang dibutuhkan untuk target finansial.
Kata Kunci: Sekolah Dasar, Literasi Finansial, Financial Inclussion
References
Deng, H.-T., Chi, L.-C., Teng, N.-Y., Tang, T.-C., & Chen, C.-L. (2013). Influence of Financial Literacy of Teachers on Financial Education Teaching in Elementary Schools. International Journal of E-Education, e-Business, e-Management and e-Learning, 3(1). https://doi.org/10.7763/ijeeee.2013.v3.195
Gomulia, B., Parahyangan, U. K., Barlian, I., Parahyangan, U. K., Dewi, V. I., & Parahyangan, U. K. (2020). FINANCIAL LITERACY FOR ELEMENTARY. 02(01), 1–9.
Greenspan, A. (2006). Building an Effective Financial Literacy Program. Building an Effective Financial Literacy Program, 5–18. http://dpi.wi.gov/sites/default/files/imce/cte/pdf/pflchap1.pdf
Grody, A. D. J. S. E. K. (2015). A Financial Literacy and Financial Services Program for Elementary School Grades - Results of a Pilot Study by A.D. Grody, D. Grody, PhD, E. Kromann, J. Sutliff. SSRN Journal.
Laila, V., & Hadi, S. (2019). Pelaksanaan Pendidikan Literasi Finansial pada Siswa Sekolah Dasar. 2006, 1491–1495.
Llanto, G. (2015). Financial Inclusion, Education, and Regulation in the Philippines. SSRN Electronic Journal, 541. https://doi.org/10.2139/ssrn.2672722
Nelson, C., & Advisor, S. T. (2011). Cohenm_Financial_Literacy_39948. Global Microcredit Summit.
Nugraha, U. (n.d.). Strategy to Accelerate Financial Literacy Rate in Indonesia : Best Practices from Selected Countries Strategi Kebijakan Percepatan Tingkat Literasi Keuangan di Indonesia : Studi Praktik Terbaik Beberapa Negara Terpilih. 78–86.
Nugroho, A., & Purwanti, E. Y. (2017). Determinan Inklusi Keuangan di Indonesia. Departemen IESP Fakultas Ekonomika Dan Bisnis Universitas Diponegoro. https://ejournal.undip.ac.id/index.php/dinamika_pembangunan/article/view/17920/13120
Prasetiyo, A. B. (2018). IMPLEMENTASI PROGRAM KARTU INDONESIA PINTAR DI SD NEGERI KECAMATAN BATURAJA TIMUR KABUPATEN OGAN KOMERING ULU Skripsi.
Rohaeni, N. E., & Saryono, O. (2018). Implementasi Kebijakan Program Indonesia Pintar ( PIP ) Melalui Kartu Indonesia Pintar ( KIP ) dalam Upaya Pemerataan Pendidikan. 2(1).
Sabri, M. F., & MacDonald, M. (2010). Savings Behavior and Financial Problems among College Students: The Role of Financial Literacy in Malaysia | Sabri | Cross-cultural Communication. Crosscultural Communication, 6(3), P103-110. https://doi.org/10.3968/j.ccc.1923670020100603.009
The World Bank. (2018). The Global Findex Database 2017 Indonesia. 1.
To, E., Equitable, A. N., Of, D., Education, A. N., & Year, L. (2016). IMPLEMENTASI KEBIJAKAN KARTU INDONESIA PINTAR DALAM UPAYA PEMERATAAN PENDIDIKAN TAHUN AJARAN 2015 / 2016 DI SMP N 1 SEMIN ( THE IMPLEMENTATION OF POLICIES INDONESIA SMART CARD IN AN. 21–27.
Wahyuny, I. N. (2015). Pengembangan Pendidikan Financial Literacy Berbasis Nilai- Nilai Anti Korupsi Sebagai Investasi Sosial : Sebuah Pemikiran. Prosiding Seminar Nasional Pendidikan Ekonomi & Bisnis, November. https://www.jurnal.fkip.uns.ac.id/index.php/snpe/article/view/7013
DOI:
http://dx.doi.org/10.19105/mubtadi.v2i1.3607
Refbacks
There are currently no refbacks.
P-ISSN: 2715-7067
E-ISSN: 2720-8850
Editor Office:
State Islamic Institute of Madura
Jl. Raya Panglegur km. 04 Pamekasan East Java. Phone. (0324)333187 fax 322551

Contact Person:
Tri Sutrisno
Call/SMS/WA: 082330601716

E-mail :
mubtadijurnal@iainmadura.ac.id
Map : -7.197888, 113.473839
---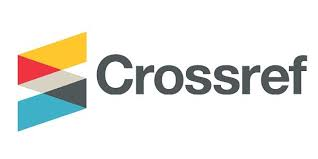 ---

Mubtadi:Jurnal Pendidikan Ibtidaiyah is licensed under a
Creative Commons Attribution-NonCommercial 4.0 International License