Shafin: Sharia Finance and Accounting Journal is published biannually in March and September. State Islamic Institute of Madura (Institut Agama Islam Negeri Madura) is the publisher of this journal. The journal is peer-reviewed and published using the Open Journal System (OJS).

SHAFIN publishes exclusively in electronic (PDF) format. Open access to the electronic publication is available at http://ejournal.iainmadura.ac.id/index.php/shafin/index (e-ISSN: 2797-3484 and p-ISSN: 2797-5320).
Shafin: Sharia Finance and Accounting Journal contents are academic writings on Accounting and Finance, especially Islamic Accounting in forms of conceptual ideas, literature review, practical writing, or research results from various perspectives.
All articles published in the Shafin Journal would be added with a DOI CrossRef Unique Number. All accepted manuscripts will be indexed in Sinta 4, Google Scholar, Garuda, Moraref, and Dimensions.
There is no article processing charge (FREE)
Already have a Username/Password for Shafin: Sharia Finance and Accounting Journal?
GO TO LOGIN
Need a Username/Password?
GO TO REGISTRATION
Registration and login are required to submit items online and to check the status of current submission
Current Issue
Vol. 3 No. 2 (2023)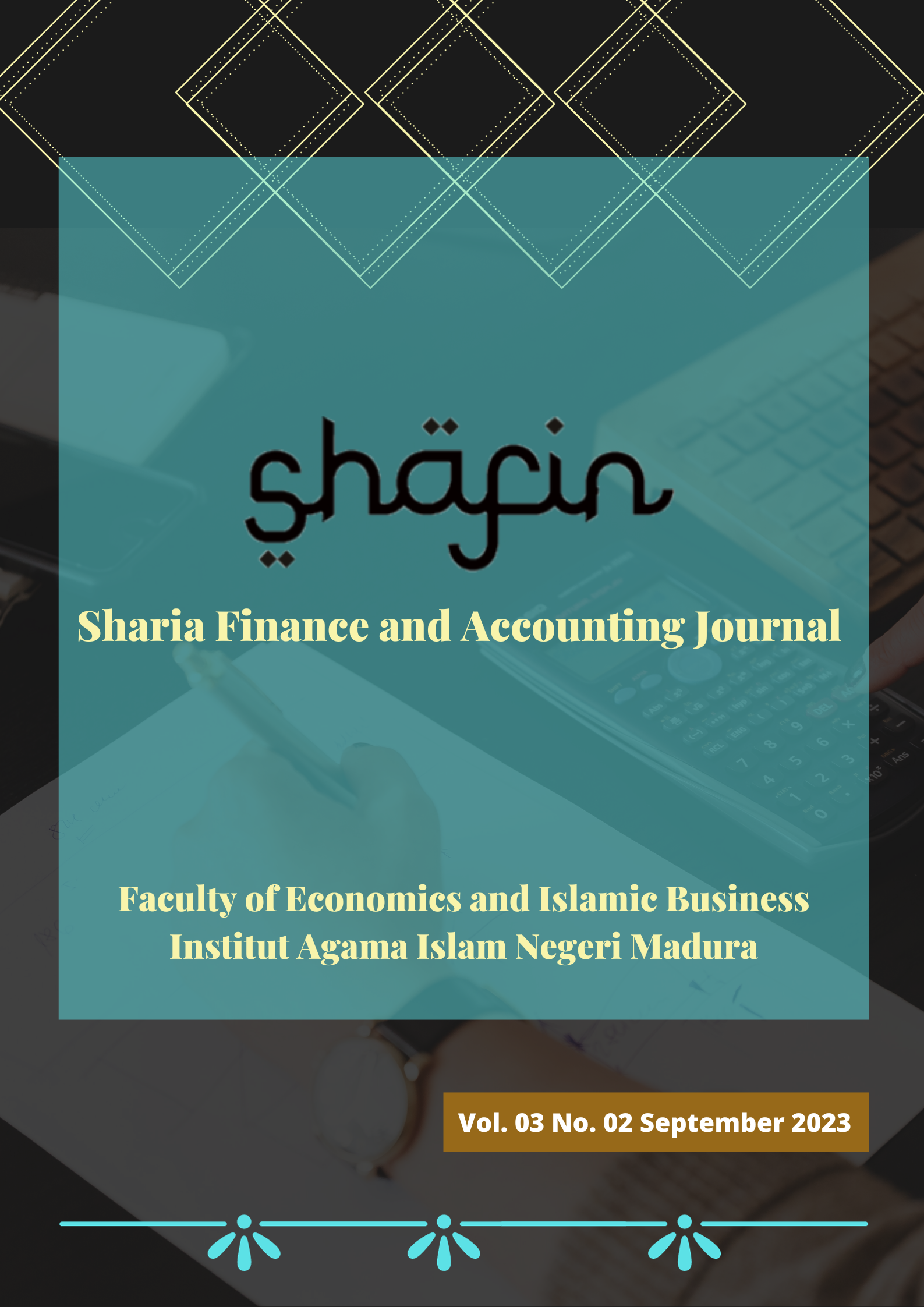 View All Issues