Ulul Albab Sebagai Poret Manusia Ideal (Studi Semantik al-Qur'an)
Abstract views:
95
,
PDF downloads:
179
Keywords:
Semantik al-Qur'an, ulul albâb dan tafsir tematik
Abstract
al-Qur'an adalah kitab sastra paling indah sepanjang masa. Sejak diturunkan
hingga saat ini tidak ada seorang pun yang mampu membuat karya seindah
tata bahasa sastra al-Qur'an. Kata demi kata teruntai indah mempesona.
Kalimat demi kalimat tersusun anggun bagaikan intan permata. Ayat demi
ayat tersambung indah bagaikan butir-butir tasbih yang terbuat dari mutiara.
Tata bahasanya menakjubkan sesuai dengan obyek bahasan, sehingga
menyentuh dan menggelorakan relung-relung hati bagi pembaca dan
pendengarnya. Sungguh, al-Qur'an begitu indah bernilai sastra tinggi yang
tiada bandingannya. Keteraturan, kesesuaian dan keanggunan antara satu
ayat dengan ayat lainnya membuktikan ia bukanlah gubahan sastra
Muhammad saw, melainkan wahyu ilahi yang diturunkan pada baginda Nabi
untuk diinformasikan pada umat manusia sebagai petunjuk dan pedoman
hidup di dunia. Kitab suci ini memang bukanlah kitab induk semua ilmu
pengetahuan, tetapi benih-benih ide dasar semua ilmu pengetahuan terangkum
di dalamnya. Karenanya, setiapkali para ilmuwan ketika menghadapkan ide
dasar yang terdapat dalam al-qur'an mesti sesuai dengan hasil teori dan konsep
yang mereka temukan. Statemen ini menyiratkan pada penulis untuk berusaha
mengetahui dan memahami konsep ulul albab yang termaktub di dalamnya.
Tulisan ini bersifat tafsir tematik, dimana penulis berupaya mengumpulkan
ayat-ayat yang setema, yaitu ayat-ayat ulul albab, kemudian melacak pada
kitab-kitab tafsir klasik dan kontemporer. Telaah tafsir tematik ini dilakukan
untuk mengetahui konsep ulul albâb secara utuh dalam pandangan al-Qur'an.
Downloads
Download data is not yet available.
References
Biqâ"î, Ibrahim bin "Umar al-. Nazdm alDurar
fî Tanâsub al-Âyât wa asSuwar,
Kairo: Dâr al-Kitab alIslami,
t.t .
Katsîr, Ismâ"il bin "Umar Bin. Tafsîr alQur'an
al-'Adhîm. Bairut: Dâr atThayyibah,
t.th
Al-Marâghî, Ahmad Musthafa., Tafsîr alMarâghî.
Bairut: Dar al-Fikr, t.t.
Al-Qurthubî, Muhammad bin Ahmad alAnshâri,
al-Jâmi' li Ahkâm alQur'ân.
Bairut: Dar al-Fikr, t.t.
Ridâ, Muhammad Rasyîd. Tafsîr alManâr.
Bairut: Dar al-Fikr, t.t
Al-Râzî, Muhammad bin "Umar., atTafsîr
al-Kabîr aw Mafâtih alGhayb,
Bairut: Dâr al-Kutub alIlmiyyah,
Al-Suyûthi, Jalâluddin., ad-Durr alMantsûr
fî at-Tafsîr bi al-Ma`tsûr.
Kairo: Markaz Hijr li al-Buhûts wa
ad-Dirâsah al-Islâmiyyah, t.t.
Al-Syâfi"î, Muhammad Bin Idris., Tafsîr
al-Imam asy-Syâfi'î. Riyadh: Dâr
at-Tarmuradiyah, 2006.
Al-Zamakhsyarî, Mahmud bin "Umar., alKasysyâf.
Kairo: Maktab al-
"Ubaikan, t.t.
Al-Zuhailî, Wahbâh., al-Tafsîr al-Munîr fî
al-Aqidah wa asy-Syarî'ah wa alManhaj.
Bairut: Dar al-Fikr, 1998.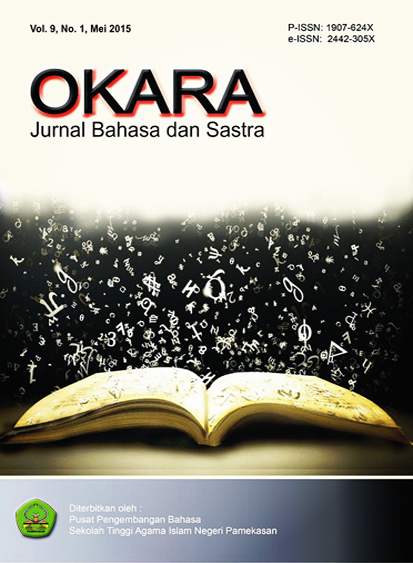 The journal operates an Open Access policy under a Creative Commons Attribution-NonCommercial 4.0 International License. Authors who publish with this journal agree to the following terms:
Authors retain copyright and grant the journal right of first publication with the work simultaneously licensed under a Creative Commons Attribution License that allows others to share the work with an acknowledgement of the work's authorship and initial publication in this journal.
Authors are able to enter into separate, additional contractual arrangements for the non-exclusive distribution of the journal's published version of the work (e.g., post it to an institutional repository or publish it in a book), with an acknowledgement of its initial publication in this journal.
Authors are permitted and encouraged to post their work online (e.g., in institutional repositories or on their website) prior to and during the submission process, as it can lead to productive exchanges, as well as earlier and greater citation of published work.
---