Peningkatan Kemampuan Guru dalam Pemanfaatan Platform Digital pada Pembelajaran Jarak Jauh dengan Metode Jigsaw
In Suprapti

Sekolah Dasar Negeri Bogo, Bojonegoro

Mimbar Oktaviana

Sekolah Tinggi Ilmu Tarbiyah Muhammadiyah Bojonegoro
Abstract views:
95
,
PDF downloads:
74
Keywords:
school action research, Platform digital, jigsaw methode
Abstract
The rapid spread of the Covid-19 virus has prompted the government to implement distance learning at all levels of education. The limitations of human resources as well as facilities and infrastructure make educational institutions have to independently determine steps in order to provide proper distance learning for students. Efforts to improve the ability of teachers in utilizing digital platforms using the Jigsaw method are one solution to provide proper distance learning during the Covid-19 pandemic. Practical and performance school action research is used in this research to provide solutions to problems that must be resolved immediately. The subjects in this study were 6 teachers who teach at SDN Bogo. This research was conducted using 2 cycles. The difference in the number of face to face in each cycle is done to get maximum results. The results of this study indicate that there is an increase in the ability of teachers to use digital platforms with the jigsaw method to get an overall average score of 71%
Downloads
Download data is not yet available.
References
Annajih, M. Z. H., Fakhriyani, D. V., & Sa'idah, I. (2021). Konseling Indigenous: Kajian Pada Kepatuhan Masyarakat Terhadap Protokol Kesehatan. Edu Consilium: Jurnal Bimbingan dan Konseling Pendidikan Islam, 2(1), 1-11.
Arifa, F. N. (2020). Tantangan Pelaksanaan Kebijakan Belajar Dari Rumah Dalam Masa Darurat Covid-19. Info Singkat, XII, No. 7/I/Puslit/April.
Arlavinda, V., & Pujiastuti, H. (2021). Pengaruh Pembelajaran Daring Terhadap Minat Belajar Mengajar Matematika Siswa SMP Pada Masa Covid-19. Jurnal Pendidikan Matematika Undiksha, Volume 12 No 2.
Assidiqi, M. H., & Sumarni, W. (2020). Pemanfaatan Platform Digital di Masa Pandemi Covid-19. Prosiding Seminar Nasional Pascasarjana UNNES. Semarang: Universitas Negeri Semarang .
D., H. L., Nurhasanah, M. E., & Kuswanto, H. (2022). Pembelajaran pada Masa Pandemi COVID-19. Jurnal Teknologi Pendidikan , Vol. 22 No. 1.
I Ketut Sudarsana, e. a. (2020). Covid-19: Prespektif Pendidikan. Yayasan Kita Menulis.
Isjoni. (2009). Pembelajaran Kooperatif Meningkatkan Kecerdasan Komunikasi Antar Peserta Didik. Jakarta: Pustaka Belajar.
Juwahir, & Subagio. (2018). Penerapan Metode Jigsaw Guna Meningkatkan Motivasi dan Hasil Belajar Pada Mata Pelajaran Teknologi Dasar Otomotif. Jurnal Taman Vokasi, Vol. 6 No.1, Hal. 46-52.
Lubis, N. A., & Harahap, H. (2016). Jurnal Kooperatif Tipe Jigsaw. Jurnal As-Salam, Vol 1, No. 1.
Mastur, M., Afifulloh, M., & Dina, L. N. (2002). Upaya Guru Dalam Melaksanakan Pembelajaran Daring Pada Masa Pandemi Covid-19. Jpmi: Jurnal Pendidikan Madrasah Ibtidaiyah, 2 (3), 72-81.
Novauly, F. M. (2015). Kompetensi Guru dalam Peningkatan Prestai Belajar pada SMPN dalam Kota Banda Aceh. Jurnal Administrasi Pendidikan Pascasarjana Universitas Syiah Kuala, 88-95.
Purnamawati, W., & Awang, K. (2018). Implementasi Kompetensi Pedagogik dan Profesional Guru dalam Meningkatkan Prestasi Akademik Peserta Didik. Jurnal of Education: Management and Administration Review, 301-307.
Syaidah, Ummu, B., S., & Mustika. (2018). Pengaruh Kompetensi Guru terhadap Hasil Belajar Ekonomi di SMAN Rambuji Tahun Ajaran 2017/2018. Jurnal Pendidikan Ekonomi: Jurnal Ilmiah Ilmu Pendidikan, Ilmu Ekonomi dan Ilmu Sosial, 185-191.
WHO. (2019). Coronavirus disease (COVID-19). Retrieved from https://www.who.int/emergencies/diseases/novel-coronavirus-2019
Winda, R., & Dafit, F. (2021). Analisis Kebutuhan Guru dalam Penggunaan Media Pembelajaran Online di Sekolah Dasar. Jurnal Pedagogik dan Pembelajaran, 211-221.
Windayana, H. (2012). Penelitian Tindakan Sekolah. EduHumaniora.
Zaini, E. (2021). Analisis Hambatan Guru dalam Pembelajaran Daring Pada Masa Pandemi Covid-19 Sekolah Dasar Kecamatan Cangkringan. Prosiding Seminar Nasional. Yogyakarta: Prodi Magister Manajemen Pendidikan Universitas Sarjanawiyata Tamansiswa.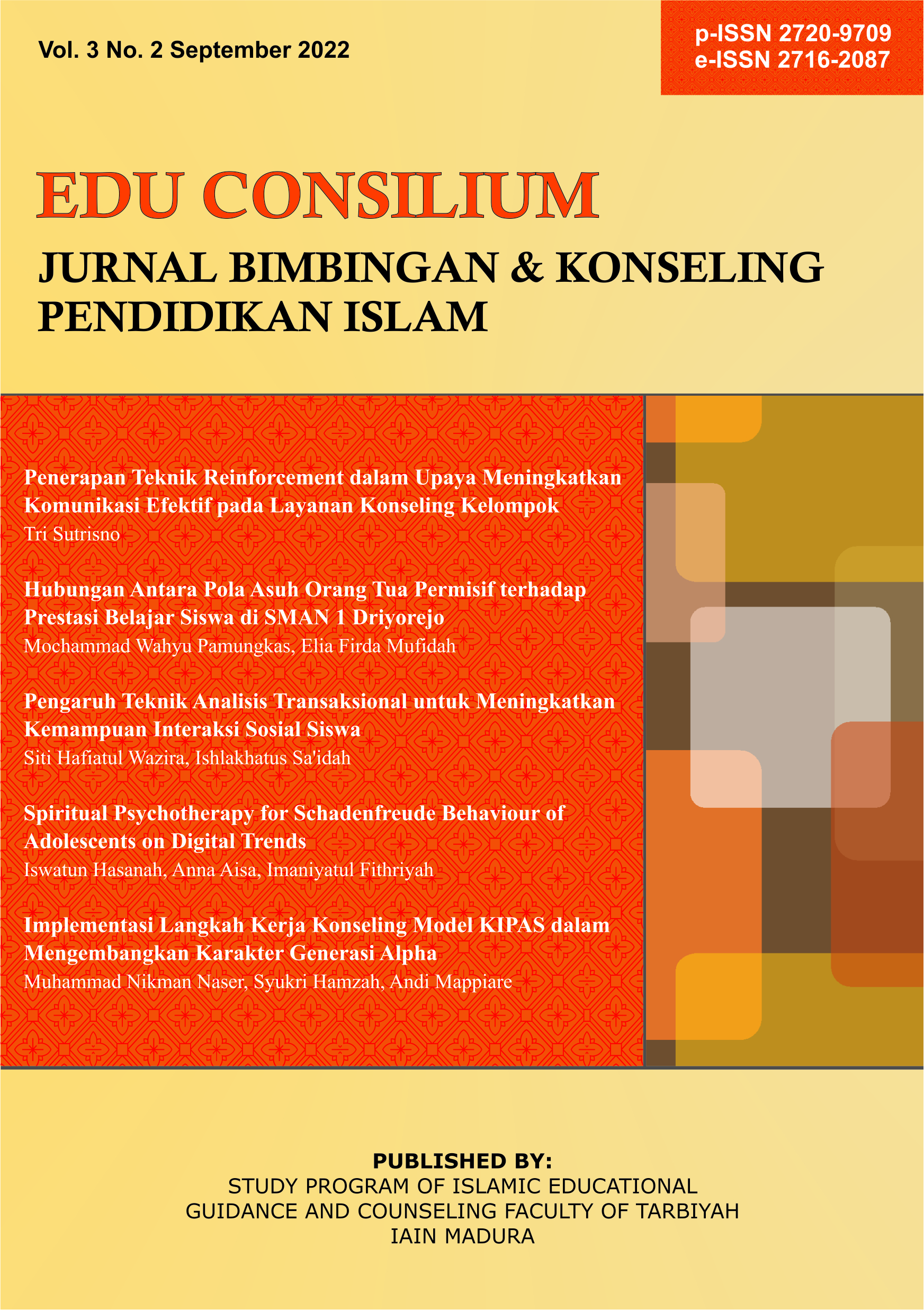 The journal operates an Open Access policy under a Creative Commons Non-Commercial 4.0 International license. Authors who publish with this journal agree to the following terms:
Authors retain copyright and grant the journal right of first publication with the work simultaneously licensed under a

Commons Attribution-NonCommercial 4.0 International License

that allows others to share — copy and redistribute the material in any medium or format, and adapt — remix, transform, and build upon the material.

Authors are able to enter into separate, additional contractual arrangements for the non-exclusive distribution of the journal's published version of the work (e.g., post it to an institutional repository or publish it in a book), with an acknowledgement of its initial publication in this journal.
Authors are permitted and encouraged to post their work online (e.g., in institutional repositories or on their website) prior to and during the submission process, as it can lead to productive exchanges, as well as earlier and greater citation of published work (see The Effect of Open Access).